Online Yoga Classes For Weight Loss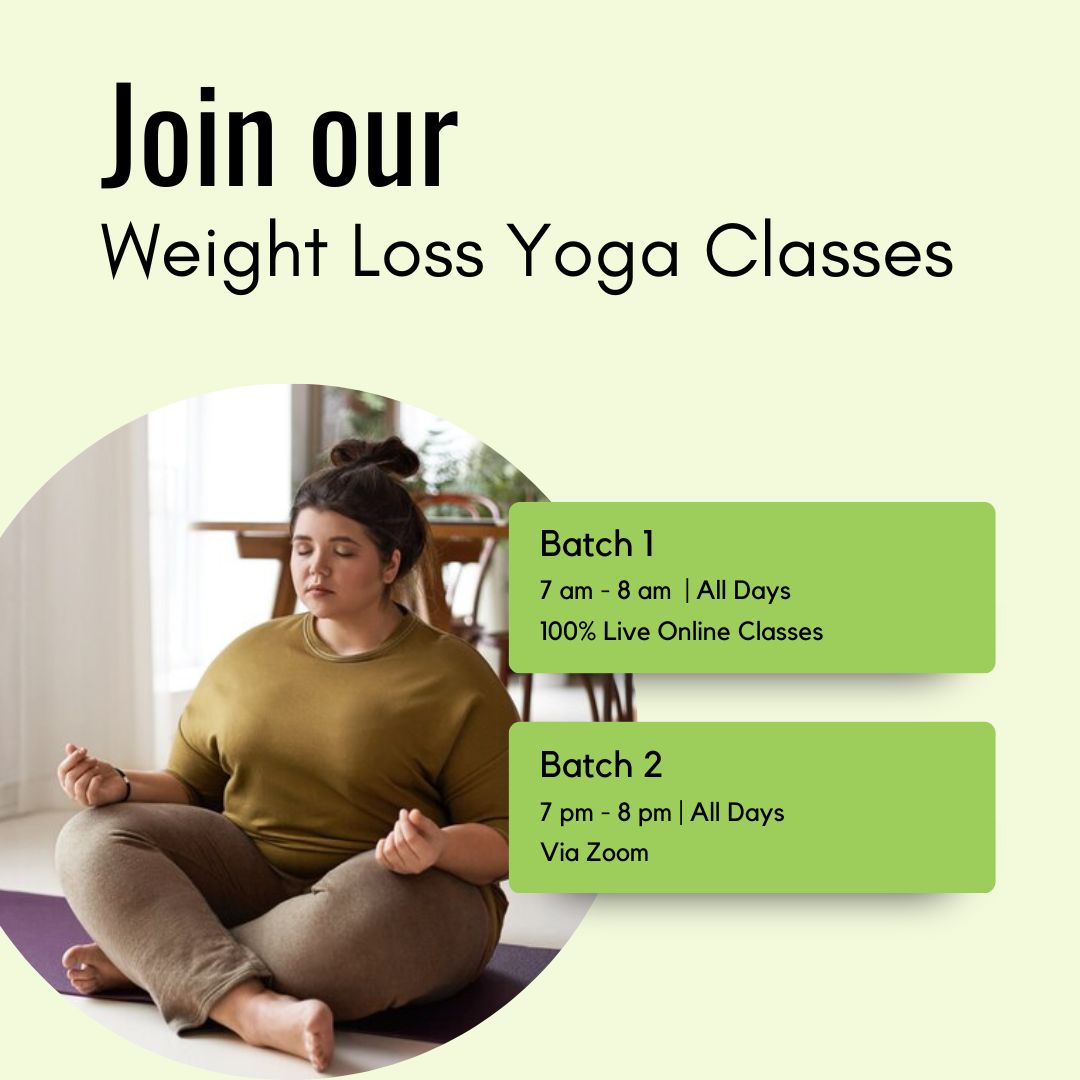 Patanjalee Yoga offers the best online yoga classes for weight loss with the well-rounded yoga approach to achieving your weight loss goals.
Classes runs from 7:00 AM to 8:00 AM every morning, 7:00 PM to 8:00 PM every evening.
It's not your average workout – it's a blend of yoga asanas, meditation, and pranayama techniques that have been handpicked to help you shed those extra pounds while maintaining a balanced lifestyle.
Our Yoga Therapist profile

Shyamsunder Biyani – Senior Trainer
M.Sc., M.Phil., Ph.D(Yoga)
PG Diploma in Yoga Therapy
IYA – International Yoga Alliance Certified Yoga Teacher
18+ Similar Highly Qualified Yoga Teachers
(Certified by Yoga Certification Board , MDNIY, Ministry of AYUSH, Government Of India)
 For an appointment, you can call us in +91 892 812 6174.
Why us for Weight Loss Yoga Classes Online?

Wondering why choose us? Our success stories speak volumes. One of our dedicated students achieved remarkable results, shedding an impressive 13 kg in just 6 months. Another student not only lost weight but also bid farewell to various health issues associated with excess weight, including back pain and palpitations.

These real-life achievements showcase the effectiveness of our tailored approach to weight loss through yoga. At our classes, we don't just promise change; we deliver it.
Join our community and embark on a journey toward a healthier, happier you. Experience the power of yoga in transforming your life today!
Call us for more details @ +91 892 812 6174
Obesity is one of the major symptom/cause of sleep apnea. We not only offer weight loss treatment but also offer best sleep apnea yoga classes with our yoga therapy.

Plus, We give yoga classes customised for weight loss, neck pain, back pain, knee pain, sinus, migraine as well.
Call us now to book your slot

+91 892 812 6174