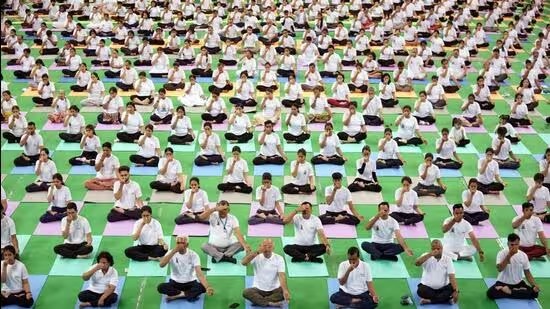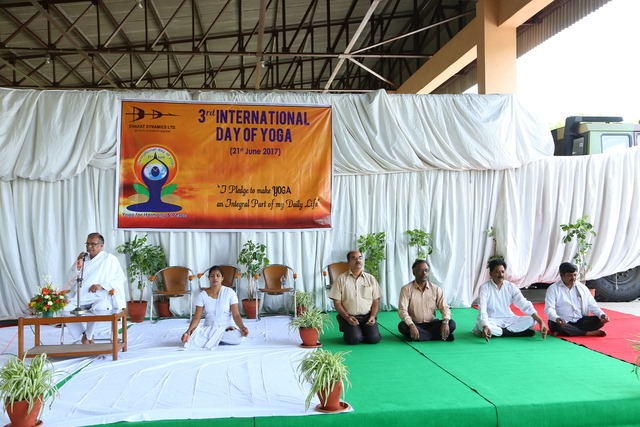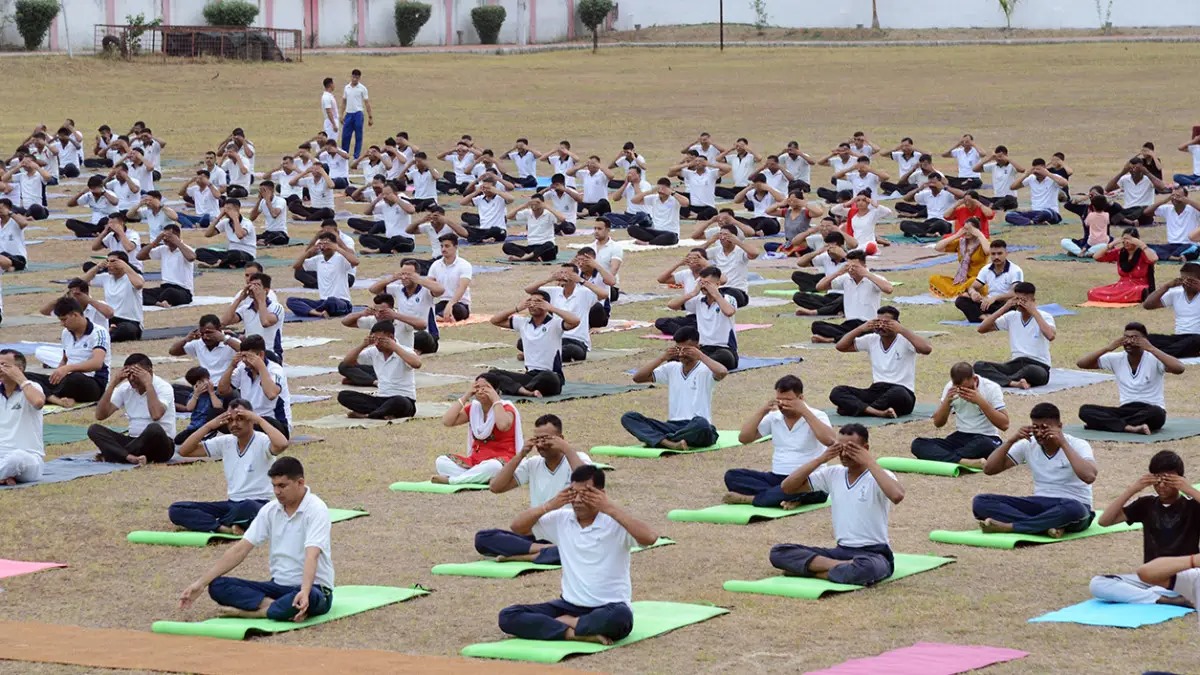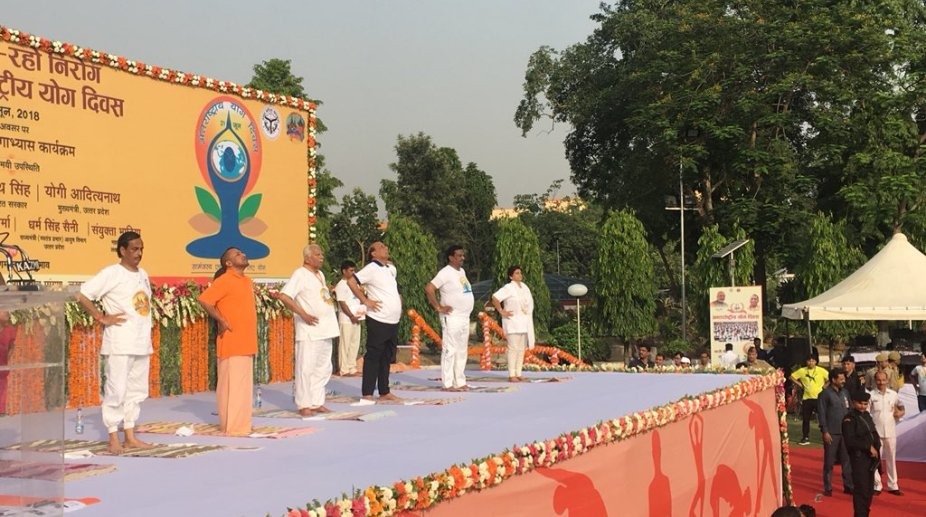 PY RAJ BHAVAN best performer
+91 892 812 6174
shyamsunderbiyani24@gmail.com
Welcome to Patanjalee Yoga!



It is only when the correct practice is followed for a long time,without interruptions and with a quality of positive attitude and eagerness,that it can succeed.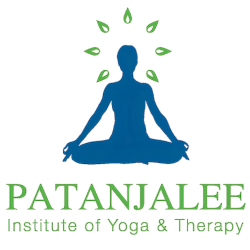 Sree Shyamsunder Biyani- One of the best yoga guru.

Ph.D in yoga, P.G. Diploma in Yoga Therapy.

More than 30 years of expertise in yoga & therapy.

Senior Yoga teacher certified by Yoga Certification Board, Ministry of AYUSH, Government of India

Specialized in yoga and yoga therapy under various traditions.

Doranachariyar award, Yoga Bhooshan award, Yoga kalaimamani and the best teacher award.

Published 5 international & 10 national journal publications.

Well trained & successful healer to relieve pains and various disorders.

Visiting faculty in various universities including well known Tamil Nadu Physical Education and Sports University.
Back pain
Neck Pain & Cervical
Shoulder Pain
Knee pain
Sinusitis
Head ache & Migraine
Sleep
Diabetes
Obesity
Eye
Other
Back pain
Latha
I suffered from back pain especially of the spinal cord for 2 years. The problem was aggravated by 45 min drive to work and carrying bucket full of cloth for drying from ground to 3rd floor. I was forced to wear belt and was on pain killer medications for 2 months. The pain became so debilitating that I was forced to take 30 min rest after 10 min of kitchen work. I came to Patanjalee for Yoga Therapy and attained 95% cure on the first day. The cure was so miraculous and that my entire family was overjoyed. I completed my therapy sessions and avoided carrying weights for 2 months as advised. Now I have been doing regular yoga for 6 months and I am energetic and feel better than I was before the injury happened. The stiffness in my back and muscles has been released and my body is becoming more flexible.
Roopa
I had severe back pain and stiffness of nerves. During the night, I had to get up slowly and change my position frequently. Despite that, I would find myself unable to move in the morning when I woke up. This would also disturb my sleep very much. I also had high pulse rate and developed headache whenever I went out in the sun. Sometimes, my nerves would become stiff and my hands and feet would turn ice cold. I had to be taken to the hospital for injections. I was not confident when I started the yoga therapy sessions. I was doubtful if I would be able to do the asanas. But Shyamsunder sir told me that if I could sit, he would start the asanas in that position itself. In the beginning, he taught me simple asanas in sitting or lying down position. However, the changes were dramatic. In a week, my back ache of 7 yrs was completely gone! I could sleep in one position through the night. After a month of therapy, I could go out in the sun or walk long distances. In fact, I fulfilled a promise I made and walked around a temple in morning sun for 8 km. Except for some leg cramps, I did not feel any discomfort. Today, I have increased energy level and feel relaxed. All my palpitations are gone. My toned body and weight loss is the 'hot topic' among my family and friends. I have learnt Surya Namaskar and do it daily at home. Yoga has changed my life for the good!
Poornima
I, Poornima, female, aged 26, software professional, came with lower back pain, shoulder pain, knee pain, acidity, digestion problem and head ache. After yoga therapy treatment, I never feel headache. Back pain was fully cured and all other pains and problems also. Sir, you have taken a special care for me. I am so happy; your teaching was really good and made me take care of myself. Thank you so much.
Ramani
I, Ramani, male, aged 43 years, software professional, with shoulder stiffness many years ago, overall body stiffness, back stiffness, back pain. I did yoga on my own for couple of years by referring to books. However I did not notice any improvement in my conditions and also could not advance beyond basic postures. I realized I need better guidance and I took 10 day course with Sri. Shyamsunder of Patanjalee Yoga. After 10days of personalized instruction from Shyamsunder, I noticed a tremendous improvement in all three areas. My back stiffness was greatly reduced, overall body flexibility increased and my back pain got much relieved. I gained the understanding that proper guidance under an experienced and skilled guru is extremely valuable.
Lakshmi J
I, Lakshmi.J, aged 62 years, home maker, had lower back pain left arm elbow pain. After attending the therapy classes the pain has reduced considerably and I am able to move and my arm freely.
Case Study
Software Professional, 34 yrs
Software Professional, female, aged 34 years with above condition. She took various treatments. Her parents, relatives and brother also having the same issues. She felt and convinced that it is hereditary issue, cannot be cured and convinced herself to live with above conditions. She approached us. We started combination of yoga therapy and therapeutic oil application. Combination of both given wonderful result in three weeks period and she recovered well. Now she is continuing yoga in our centre for fitness general wellbeing,has no symptom of any of the above.
Case Study – copy
Mechanical Engineer, 41 yrs
Mechanical Engineer, male, aged 41years approached us with above condition. He had the above complaints for the past 3 years. He was unable to do his landscaping business, as he was having multiple complications of the above. He tried almost all the treatments which includes yoga therapy also. Nothing suits him, mostly aggravated his condition. We started combinations of yoga therapy and therapeutic oil application. In three weeks time, he was totally cured. He restarted his business. We advised him for general yogic practice for fitness, prevention and wellbeing. He says he is perfectly alrighteven withbusy schedule.
Neck Pain & Cervical
Shoulder Pain
Knee pain
Sinusitis
Head ache & Migraine
Sleep
Diabetes
Obesity
Eye
Other
Patanjalee Institute of Yoga & Therapy is the best yoga studio in Chennai as it has touched the lives of thousands of people from school children to corporate, from people with ailments to people looking to lead stress-free, healthy lives, from pregnant women to senior citizens. In addition to teaching yoga to empower the individuals, therapeutic uses of yoga is applied to treat various ailments. The yoga is taught at PATANJALEE based on the needs of each individual to derive maximum benefit.And, The speciality in PatanjaleeYoga is, we offer
online yoga classes
 for members all over the world.With all these specialities we provide the best yoga classes in adyar  Chennai.
Get trained from the BEST YOGA CENTER in Chennai, India!
Call us now to book your slot

+91 892 812 6174