Neck Pain Treatment In Chennai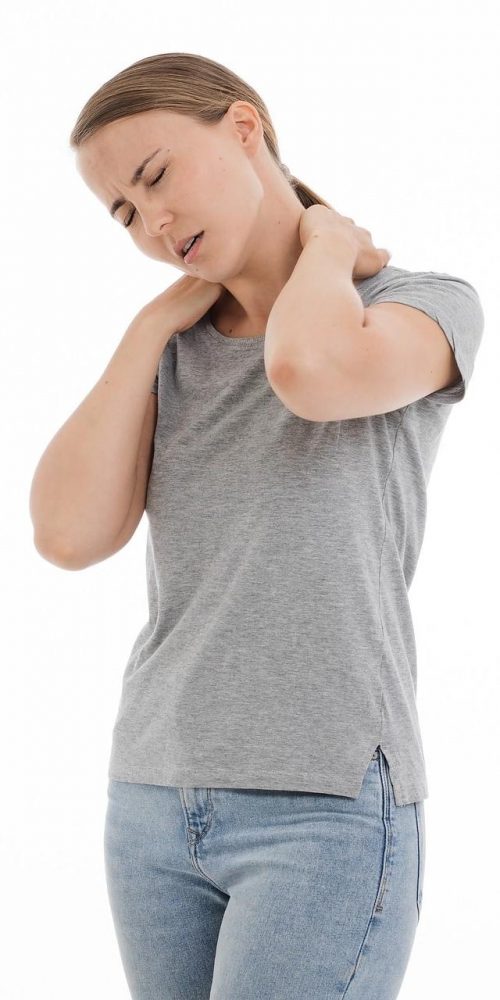 Patanjalee Institute of Yoga and Therapy offers the best neck pain treatment in Chennai with its unique yoga therapy. Our senior yoga trainer Shyamsunder biyani offers the best treatment for neck pain based on the cause and type such as cervical spondylosis & cervical spondylitis. Shyamsunder , identifies the root cause before starting the treatment, ability of the individual & severity of the problem. Then based on these factors we customize the yoga practices and executes it in the best possible way.
Our senior trainer profile

Shyamsunder Biyani – Senior Therapist
M.Sc., M.Phil., Ph.D(Yoga)
PG Diploma in Yoga Therapy
IYA – International Yoga Alliance Certified Yoga Teacher
18+ similarly qualified yoga trainers available with us
(Certified by Yoga Certification Board , MDNIY, Ministry of AYUSH, Government Of India)
PatanjaleeYoga offers cervical spondylosis treatment in Chennai with its yoga therapy. Cervical spondylosis is the most common disorder in elders because the disorder itself caused by age-related wear and tear. Some of the common symptoms are a stiff neck, difficulty in moving the neck & shoulder, headache at the back of the head, increasing pain when bending the neck backward, when trying to stand or sit, sudden pain when sneezing, coughing.
PatanjaleeYoga can provide customized yoga therapy based on the severity of pain and the ability of the member. Yoga has the potential to help many disorders in just simple workouts itself. As cervical spondylosis is common in elders the workouts will be simple and effective for all age group including elder people to follow.  Note: Yoga can be standalone or added as a supportive therapy along with existing treatments without any side effects.
Spondylitis is one of the dominant disorder which causes pain in the back and neck. Cervical spondylitis is caused by inflammation in cervical vertebra which results in severe pain in the backside of the neck. The causes of cervical spondylitis are disk bulging, dehydrated spinal disks, herniated discs, ligament stiffness. But appropriate yoga exercise can help to reduce cervical spondylitis.
Patanjaleeyoga offers the best cervical spondylitis treatment in Chennai with its yoga therapy. Note: Yoga can be standalone or added as a supportive therapy along with existing treatments without any side effects.

For an appointment & consultation, call us in +91 892 812 6174.
Why us for Neck Pain Treatment in Chennai?
Not only in Chennai, but Patanjalee yoga also offers yoga classes for members all over the world with its live online yoga classes. Classes are 100% live with personalized yoga practices.
PatanjaleeYoga offers the best yoga treatment for neck pain, back pain, knee pain, sinus, obesity, sleep apnea, migraine as well.
"

Ravi aged 40 years, Software Professional. I wanted to say thank you for the therapy. I had severe sneezing for many years, blockage in my nose, high BP along with neck pain. Initially I went for treatment with ENT specialist who prescribed a nasal spray which to be used for 10 days and further advised to take Endoscopy along with blood test. I was not interested in going for a endoscopy because of fear of any intrusive method.Then, luckily after few weeks I got advise for an non-intrusive nature based therapy combined with yogic exercises which was very much in my neighbourhood. I immediately joined Patanjalee Yoga and surprisingly after doing yoga therapy within a week, I observed that the root cause has been rightly identified by Mr. Shyamsunder which helped me getting cured >60% on first day itself, >75% on second day and felt completely relaxed without allergy symptoms. Me and my family members were joyful after seeing the progress. I feel very light weight for the past couple of weeks and wish to sustain this oxygen filling life permanently. I learnt the exercises for sustenance and do it daily at home. I could feel oxygen going into my lungs without sneezing or blockage. What a relief and started enjoying Adyar more than ever. My posture has also improved adding to my delight. The yoga therapy first approach and yoga for sustenance has really worked wonder for me.
Call us now to book your slot

+91 892 812 6174