Migraine Treatment In Chennai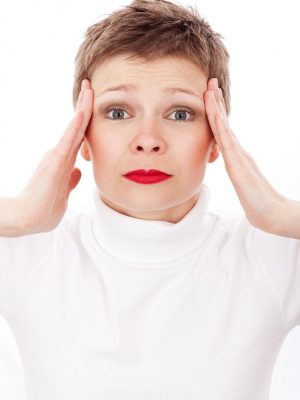 PatanjaleeYoga provides the best Migraine treatment in Chennai with its customized yoga therapy for migraine & headaches.
Migraine is a disorder that produces intense and tiresome one side headache. Dr. Ramakrishnan offers yoga therapy based on the severity, trigger and causes of migraine to prevent as well as cure the migraine. Our migraine treatment includes various yoga asanas, kriyas, pranayamas, bandhas, meditation and yogic diet. Our therapist profile
Dr. Ramakrishnan – Senior Therapist M.Sc., M.Phil., Ph.D(Yoga) PG Diploma in Yoga Therapy IYA – Internaional Yoga Aliance Certified Yoga Teacher YCB – Level 2 – Yoga Teacher (Certified by Yoga Certification Board , MDNIY, Ministry of AYUSH, Government Of India)
For an appointment, you can call us in +91 98412 62874 / 9841666015.
Migraine / Headache Treatment In Chennai
It is often followed by vomiting sensation, nausea, supreme sensitivity for light and sound, tiredness. It can be caused by disorders in blood vessels system, nervous system, vascular system, genetics & hormone imbalances especially serotonin. Migraine is often seen in all age groups. Any headache or migraine treatment should provide treatment not only based on migraine but also for the accompanied disturbances as well as the causing trigger elements.
Once the migraine is triggered then it may last from few hours to few days. Certain foods, delaying or skipping food, alcohol, hormonal changes, certain medications, stress, sleep deprivation, bright light, the flickering screen can trigger the headache/migraine. In order to prevent the migraine from occurring then we must stop the triggers – the once which starts them. Patanjalee Institute of Yoga & Therapy offers the best headache/Migraine treatment in Chennai by considering all these triggers and causes. So you will get better guidance to prevent as well as restore from migraine/headache. Patanjalee yoga offers live online yoga classes for members across the globe. Classes are 100% live with personalized yoga practices based on the disorders or requirements.

PatanjaleeYoga offers the best yoga treatment for migraine, neck pain, back pain, knee pain, sinus, obesity, sleep apnea as well.
Why us for Migraine/Headache Treatment?
I Roopa, 33 yrs had severe back pain and stiffness of nerves. During the night, I had to get up slowly and change my position frequently. Despite that, I would find myself unable to move in the morning when I woke up. This would also disturb my sleep very much. I also had high pulse rate and developed headache whenever I went out in the sun. Sometimes, my nerves would become stiff and my hands and feet would turn ice cold. I had to be taken to the hospital for injections. I was not confident when I started the yoga therapy sessions.  I was doubtful if I would be able to do the asanas. But Ramakrishnan sir told me that if I could sit, he would start the asanas in that position itself. In the beginning, he taught me simple asanas in sitting or lying down position. However, the changes were dramatic. In a week, my back ache of 7 yrs was completely gone! I could sleep in one position through the night. After a month of therapy, I could go out in the sun or walk long distances. In fact, I fulfilled a promise I made and walked around a temple in morning sun for 8 km. Except for some leg cramps, I did not feel any discomfort. Today, I have increased energy level and feel relaxed. All my palpitations are gone. My toned body and weight loss is the 'hot topic' among my family and friends. I have learnt Surya Namaskar and do it daily at home. Yoga has changed my life for the good!

I, Poornima, female, aged 26, software professional, came for shoulder pain, knee pain, acidity, digestion problem head ache and back pain treatment in chennai. After yoga therapy, I never feel headache. Back pain was fully cured and all other pains and problems also. Sir, you have taken a special care for me. I am so happy; your teaching was really good and made me take care of myself. Thank you so much.

Female, aged 37 years. I started the therapy for giddiness, head ache and general weakness. Within a week there was a lot of improvement. Heaviness in the head, giddiness are completely cured. Tiredness and lethargic feeling is gone. Feeling active. The headache I used to get before my monthly cycle is cured. Thanks a lot.

Software Professional, female, aged 34 years with above condition. She took various treatments. Her parents, relatives and brother also having the same issues. She felt and convinced that it is hereditary issue, cannot be cured and convinced herself to live with above conditions.  She approached us. We started combination of yoga therapy and therapeutic oil application. Combination of both given wonderful result in three weeks period and she recovered well. Now she is continuing yoga in our centre for fitness general wellbeing,has no symptom of any of the above.