Migraine Treatment In Chennai
Our Guruji Dr.Ramakrishnan G Passed Away on July 15, 2022. So We Are Temporarily Not Operating.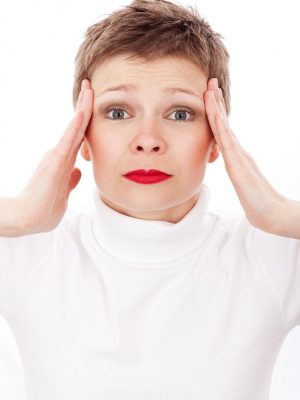 PatanjaleeYoga provides the best Migraine treatment in Chennai with its customized yoga therapy for migraine & headaches.
Migraine is a disorder that produces intense and tiresome one side headache. Dr. Ramakrishnan offers yoga therapy based on the severity, trigger and causes of migraine to prevent as well as cure the migraine. Our migraine treatment includes various yoga asanas, kriyas, pranayamas, bandhas, meditation and yogic diet. Our therapist profile
Dr. Ramakrishnan – Senior Therapist M.Sc., M.Phil., Ph.D(Yoga) PG Diploma in Yoga Therapy IYA – Internaional Yoga Aliance Certified Yoga Teacher YCB – Level 2 – Yoga Teacher (Certified by Yoga Certification Board , MDNIY, Ministry of AYUSH, Government Of India)
For an appointment, you can call us in +91 98412 62874 / 9841666015.
Migraine / Headache Treatment In Chennai
It is often followed by vomiting sensation, nausea, supreme sensitivity for light and sound, tiredness. It can be caused by disorders in blood vessels system, nervous system, vascular system, genetics & hormone imbalances especially serotonin. Migraine is often seen in all age groups. Any headache or migraine treatment should provide treatment not only based on migraine but also for the accompanied disturbances as well as the causing trigger elements.
Once the migraine is triggered then it may last from few hours to few days. Certain foods, delaying or skipping food, alcohol, hormonal changes, certain medications, stress, sleep deprivation, bright light, the flickering screen can trigger the headache/migraine. In order to prevent the migraine from occurring then we must stop the triggers – the once which starts them. Patanjalee Institute of Yoga & Therapy offers the best headache/Migraine treatment in Chennai by considering all these triggers and causes. So you will get better guidance to prevent as well as restore from migraine/headache. Patanjalee yoga offers live online yoga classes for members across the globe. Classes are 100% live with personalized yoga practices based on the disorders or requirements.

PatanjaleeYoga offers the best yoga treatment for migraine, neck pain, back pain, knee pain, sinus, obesity, sleep apnea as well.
Why us for Migraine/Headache Treatment?